For More Information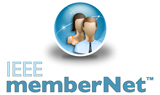 Tell us your views on what events you feel are desirable and any other aspect that you feel is important. IEEE is for IEEE members – tell us what you want! IEEE Siberia needs your contribution!
Address of Webmaster of the website is:
Prof. Oleg Stukach
National Research Tomsk Polytechnic University,
30 Lenin Avenue
Tomsk, 634050
RUSSIA
Tel:+7–3822–421141
e-mail: tomsk@ieee.org
Please note: while volunteers of the IEEE Siberia Section will do their best to help you to get the most out of your IEEE membership, they can not provide individual references for employment, elevation to Senior Member grade, and other such situations where a degree of personal knowledge is required. If you need such references, you may wish to make such personal contacts over time by becoming a regular participant at our Section, Chapter, Branch, and other meetings.
Here is personal pages some of our members. If you want to see your page here please contact Webmaster.
Oleg – Founder of all IEEE units in Tomsk, GOLD Chair
Dmitry – Past Chair of the Tomsk IEEE Chapter
Roman – Past Chair of the Tomsk IEEE Chapter
Evgeniy – Past Chair of the Tomsk IEEE Chapter
Olesya – Chair of the Tomsk IEEE Student Branch

We are here to build a friendly atmosphere, increase number of young industry engineers, encourage Chapters and Student Branches to enhance their activities and continue implementing best practices